Hello to our Friends
A warm welcome to all of our students and supporters in Slovakia and beyond.
As you may know, in 2020 we officially joined and became a member of the prestigious EAQUALS – the British organization of accredited language teaching organisations and schools. Today, we would like to take this one step further and join the "green" community, as we strongly believe that our mission and commitment to the public goes beyond teaching.
Though our school has lived by the "green rules" for years now, this is our official commitment to the public to make this effort, on paper for everybody to read. Our latest accomplishment is that we became a part of Green Standard School – we are certified by GSS.
I approached our school management with the idea of a green project initiative, and we all agreed that, being a language school, it is an excellent idea to raise awareness about being "green". Our multicultural team put together things we do and chose The Bridge's "Green Seven" listed below.
We hope that you, as our reader, will maybe feel inspired to incorporate some (at best all) of these seven principles into your everyday life as well.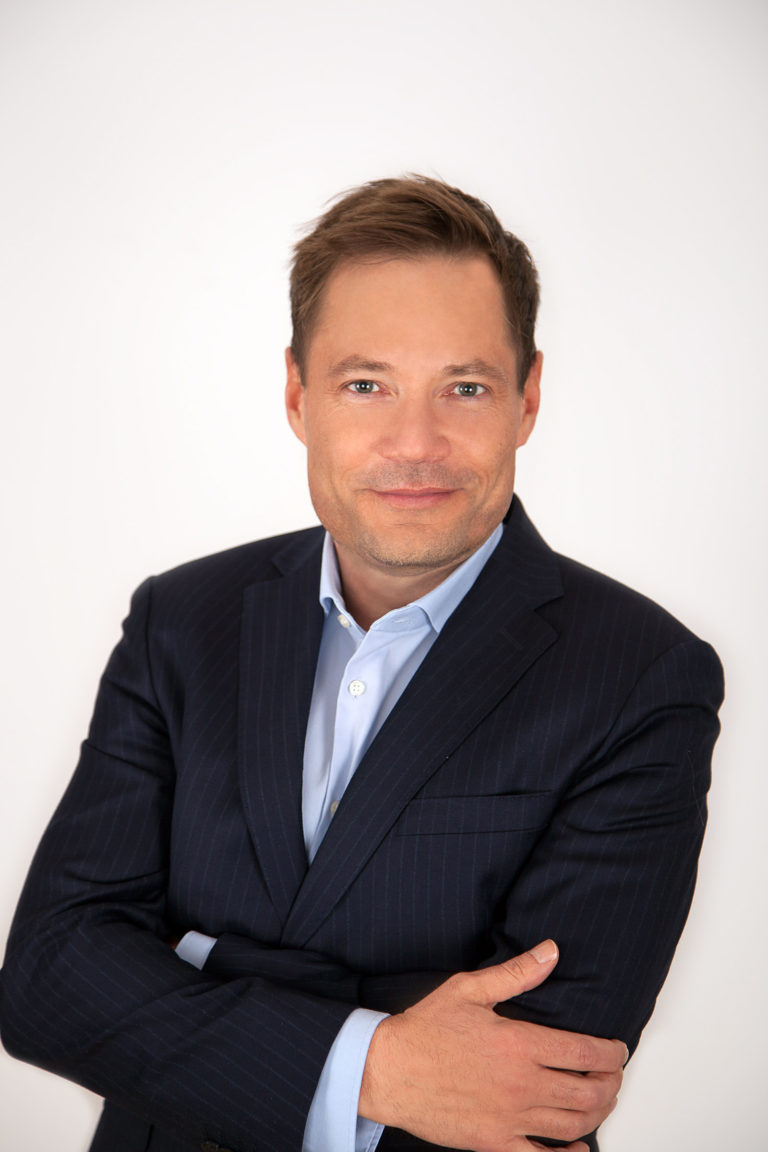 Andrej Dodok
Teacher of Legal English, Green Ambassador
The Bridge's Green Seven, our teachers go green.
Reduce / Reuse / Recycle
Conserve energy & water
Responsible travel and transport
Sustainable shopping
Green Chemistry
No meat policy
Be an active citizen & educate / raise awareness
1. Reduce / Reuse / Recycle
What it means for us:
In simple terms, REDUCE means to cut back on the amount of waste we generate. REUSE means to find new ways to use things that otherwise would have been thrown out. RECYCLE means to turn something old and useless (such as plastic bottles) into something new and useful (such as picnic benches, playground equipment and recycling bins).
Our approach:
Our school has installed separate bins for paper, plastics, and kitchen waste in its classrooms and offices. Our common goal is also to contribute towards the reduction of landfill sites, where waste materials are disposed of. At The Bridge we do not use plastic cups or plastic tableware on our premises.
Did you know?
Glass is 100% recyclable and can be reused countless times. It does not decompose, so if we don't recycle it, it will stay in the environment forever.
Aluminium cans are 100% recyclable, and can be back on the shelf as a new can in 2 months.
Recycling one ton of paper saves 17 trees.
Plastic can take 500 years to decompose.
(Source: The Green Team https://thegreenteam.org/)


2. Conserve energy & water
What it means for us:
To explain, conservation is the careful maintenance of a natural resource to prevent it from disappearing. And what is a natural resource? It is the physical supply of something that exists in nature (such as soil, water, air, energy)
Our approach:
At The Bridge, we all made a pledge to use less water, turn off the lights if they are not needed and when we leave a room, use less heat by better heat management, and – this one we take pride in – use less paper by 100% online school administration and using digitized versions of our book library instead of photocopies.
Did you know?
If you use a low-flow special showerhead in your shower, you can save 56 litres of water during a 10-minute shower.
Nearly 60% of a person's household water footprint can go toward lawn and garden maintenance.
Less modern toilet flushing systems can add up to 70 litres a day down the toilet. You can save by retrofitting or filling your tank with something that will displace some of that water (such as a brick).
The water required to create your laptop could wash nearly 70 loads of laundry in a standard machine.
(Source: National Geographic)


3. Responsible travel and transport
What it means for us:
We all need to be transported. An important factor from an ecological point of view is how we are transported. Everyone who can walk to work from our team does so, or uses more environmentally friendly means of transport.
Our approach:
The Bridge has a multinational team. We go "home" for holidays, we travel. We fly and we drive but whichever means of transport we use, we do our best to put responsible travel first. All of our teachers and staff use public transport on a daily basis, whether to get to work or to the client's premises. If we do use a car to get to a conference, we make sure we use up all of the car's capacity. And with the onset of the pandemic, we have limited our business travel and replaced it with online meetings.
Did you know
You could drive 336 cars to Edinburgh for the same CO2 as one plane – it depends on the type of car and airplane of course, this survey compared a Boeing 747 and a Ford Mondeo and was published by Science Focus.
(Source: https://www.sciencefocus.com/future-technology/how-many-cars-equal-the-co2-emissions-of-one-plane/)
Walking through forest areas reduces feelings of anxiety.
(Source: https://pubmed.ncbi.nlm.nih.gov/30544682/)


4. Sustainable shopping
What it means for us:
Whether shopping for our homes or office or school, we at The Bridge understand that everything we buy has a health, environmental, and social impact. And if we and you commit to sustainable shopping, this is our mutual chance to support what is important.
Our approach:
Our school partners with suppliers and shop owners who act responsibly toward the environment. We buy local. We buy second-hand. Every item you will see in our school was acquired with attention to nature. The clothes that we do not wear we pass on to friends and colleagues.
Did you know?
It can take more than 3,100 litres of water to make a single t-shirt.
A shocking 2016 McKinsey report revealed that three-fifths of all clothing items will end up in an incinerator or landfill within a year after being produced.


5. Green Chemistry
What it means for us:
As the name indicates, these are chemical products and processes that reduce or eliminate the use or generation of hazardous substances. In fact, it involves the entire process, including its design, manufacture, use, and ultimate disposal.
Our approach:
Our school has never used toxic cleaners and detergents. Our office management purchases only sustainable chemicals (another word for green chemicals) that are safer chemicals and products which avoid hazardous substances and chemical derivatives. We want to reduce the accumulation of these products in the environment after they are used as well as not wanting to inhale chemical exhausts. We believe that, for regular cleaning, we can use non-aggressive detergents only to get the job done.
Did you know?
Chemical pollution is invisible. If you read labels, you might have noticed claims such as "toxic-free", "BPA or paraben-free", "natural", "green", etc. In practice however, with the notable exception of cosmetics, companies are not yet required to disclose the chemical composition of their products.
Chemicals can meddle with your hormones. For example, by mimicking hormones and tricking our bodies.
Packaging, pots, and pans can leach chemicals into our food.
Microplastics, macro-problems. On average, every square kilometre of the world's oceans has 63,320 microplastic particles floating on the surface. The tiny pollutants are also found in fruit and vegetables such as carrots, lettuce, pears, and apples — the latter with an average of 195,500 plastic particles per gram.
(Source: World Environment Situation Room, UN Environment Programme https://wesr.unep.org/)

6. No meat policy
What it means for us:
Ditching meat (and also dairy) for vegetarian and vegan meals not only reduces diseases, but choosing vegetarian options would reduce greenhouse gas emissions. Meat consumption is responsible for releasing greenhouse gases such as methane, and CO2. These gases contribute to climate change. Also, livestock farming negatively contributes to the climate by the destruction of forest ecosystems.
Our approach:
Now this one has been very popular among us, the Bridgers. Most of us here pledged to consume less meat, or to switch to a meat-less diet entirely. Our catering for all conferences, meetings, team events, or outings are 100% vegetarian or vegan. It is not just environmentally friendly, but it is also a practical way to deal with many food allergies and dietary exclusions. Last but not least, our brains work better when our digestive system is not overloaded, hence a healthy and light diet is one step towards effective learning.
Did you know?
Meat production causes twice as much air pollution as plant food production.
(Source: https://www.theguardian.com/environment/2021/sep/13/meat-greenhouses-gases-food-production-study)
Vegetarians live for an average of 10 years longer than non-vegetarians.
Around 70 billion land animals are slaughtered each year for food.
(Source: Food and Agriculture Organization of the United Nations https://www.fao.org/home/en/)


7. Education and Awareness
What it means for us:
Understanding "the green policy" and being environmentally aware means understanding how our behaviour impacts the environment and committing to making changes to our activities to protect the planet. It also means reducing our impact on the environment as much as possible. And all this is possible through the awareness, sharing, and passing on of knowledge.
Being teachers, we have powers to inspire and motivate our students to become better selves, more environmentally aware selves. Being active citizens conscious of our actions and impact is the way to go into our green future.
Our approach:
The Bridge today offers some great conversation classes that focus on green topics. Also, these topics are, one way or another, integrated into many other courses. We encourage our students to engage and actively participate both inside and outside of the classroom. We inform them about the upcoming green activities within our area, and how to join them (tree planting, waste collecting organized by the City of Bratislava, etc.).
Did you know?
The Bridge – English Language Centre has been a part of Green Standard Schools since 2021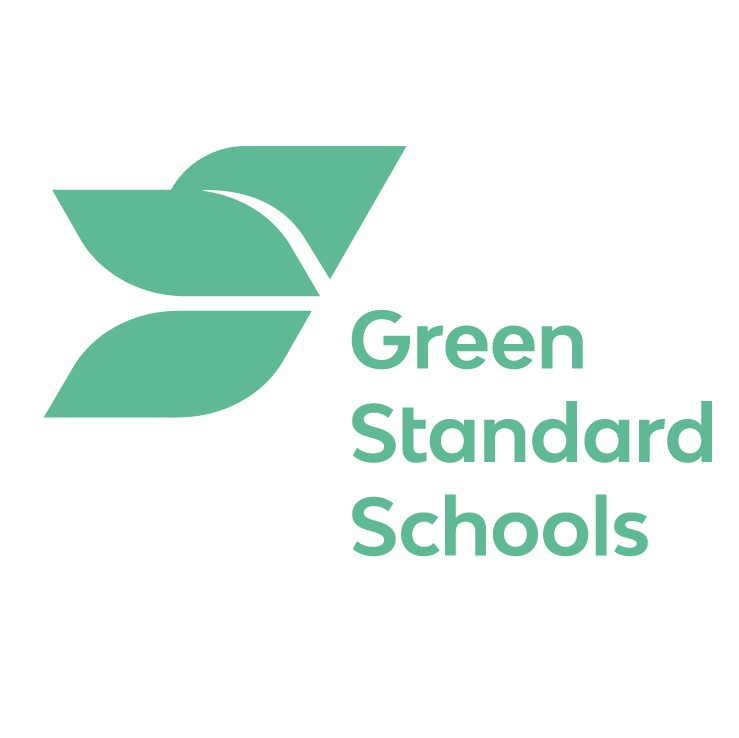 The world is racing towards an environmental catastrophe that can only be halted by immediate and persistent action. GSS
spreads that education is key and helps to associate organizations with similar goals. Protecting the environment through language education is one way to help, that's why we decided to become a part of a non-profit association called Green Standard Schools.
As an accredited member of GSS, we have undertaken to adhere to the following 12 Commitments:
1.Reduce the amount of energy consumed in the school and switch to sustainable energy suppliers where possible
2.Reduce the amount of water consumed in the school
3.Reduce the amount of paper consumed and move towards a paperless operation
4.Discourage the use of pointless plastics by all staff, students, and suppliers
5.Reuse and recycle everything brought into the school that can usefully be reused or cycled
6.Reduce the environmental impact of purchases e.g. by using local supply chains
7.Reduce the environmental impact of all marketing activities
8.Compensate for the carbon generated by students and staff travelling to the school – especially international students!
9.Encourage providers of accommodation services to adopt sustainable practices
10.Include activities that benefit the environment in the school's programme of social activities
11.Ensure that all staff and students are aware of the school's environmental policies
12.Systematically include environmental issues in the teaching curriculum