Course overview
Level
A1 – Beginner,A2 – Elementary,B1 – Pre-Intermediate,B2 – Intermediate
Multiple levels
Number of students
6-8 students
Group course
Schedule
Monday to Friday 9:00-16:00/18:00
Afternoon course
Course focus
Conversation courses
Place
The Bridge
Baštová 7
1. term
11.07.2022 - 15.07.2022
2. term
18.07.2022 - 22.07.2022
3. term
25.07.2022 - 29.07.2022
4. term
08.08.2022 - 12.08.2022
5. term
15.08.2022 - 19.08.2022
About course
For the third year in a row, we are preparing an adventure camp full of fun in English for your children aged 7 to 12. Let them immerse themselves in meaningful activities, games and experiential learning.
Give your children a playful summer with English!
The Bridge Camp is a day camp that your children can attend full-time. A team of our teachers from all over the world has prepared a programme full of creative activities and adventures in English for your children. In this way, they will meet not only their peers, but engage especially with English, in which they will also learn to play.
What is The Bridge Camp about?
• talk without worries or shyness thanks to the playful form of various activities
• a bunch of new words that they will not have to memorize but understand from the context
• communicate naturally in English
Face-to-face The Bridge Camps are held directly at Baštová in the language centre The Bridge. In one week, the children, together with our teachers, will spend 35 to 45 hours immersed in English in a tailor-made entertainment programme, and in addition to new experiences, they are guaranteed to bring a lot of new knowledge home.

The all-day program from 9:00 do 16:00 for children from 7 to 12 years is packed with activities and we arrange breaks for rest
and refreshment at appropriate intervals.

• all week with experienced foreign lecturers
• beautiful spaces in the heart of the Old Town
• a unique all-day programme full of interesting activities in
small groups
• a lot of time spent not only inside but also outside
• healthy food and drink
• a merry surprise at the end

What can children look forward to?
09:00 – 10:30 interactive workshops and activities in English
10:30 – 10:45 snack break
10:45 – 12:00 interactive workshops and activities in English
12:00 – 13:00 lunch
13:00 – 14:00 interactive workshops and activities in English
14:00 – 16:00 outdoor activities + snack break
16:00 end of the BASIC group
16:00 – 18:00 interactive workshops and activities in English
18:00 end of the PREMIUM group
Cancellation conditions
We are constantly monitoring the current pandemic situation and government regulations. In the event that government
regulations do not allow the opening of children's face-to-face camps even under stricter hygienic conditions, we guarantee a
100% refund. Otherwise, our standard GTC apply, which you can find at https://thebridge.sk/vseobecne-obchodne-podmienky/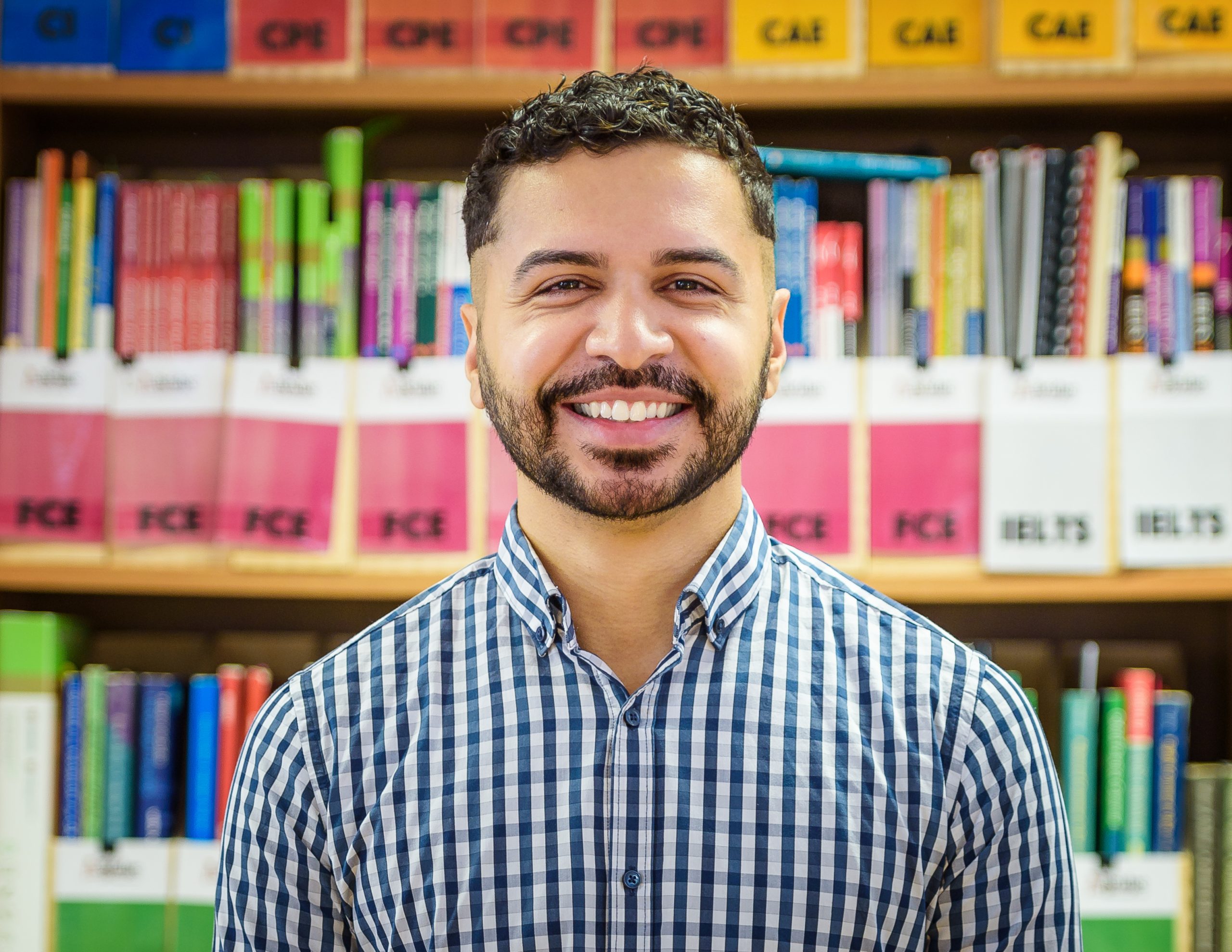 Luis Patrocinio
Teacher
A passionate teacher with all his heart and soul able to tune his students to a positive vibe even after a tough day. He has a degree in theatre studies and art. He has worked as a Cambridge-certified English teacher in Brazil and Slovakia, teaching adults, teenagers and children. Luis…
More info
Price
Welcome pack
Complete study materials
Certificate
Lunch + snacks
Basic
1 child/5 days
9:00-16:00
Welcome pack

Complete study materials

Certificate

Lunch + snacks
195 €
Buy now
Premium
1 child/ 5 days
9:00-18:00
Welcome pack

Complete study materials

Certificate

Lunch + snacks
250 €
Buy now
Executive
2 children / 5 days
9:00-16:00
Welcome pack

Complete study materials

Certificate

Lunch + snacks
350 €
Buy now
Testimonials
"Páči sa mi, že sa ráno porozprávame so Sam a ona sa všetkých opýta, aký sme mali víkend a aký deň nás čaká. Páči sa mi aj to, že si môžeme vybrať ako začneme hodinu, či hrou, alebo učením. Keď sa učíme, vždy k nám príde a opýta sa, či rozumieme tomu, čo nám vysvetľuje. Super je aj to, že si so spolužiakmi vzájomne pomáhame. Niekedy nedostávame domáce úlohy, ale len opakujeme. Samuš je ku nám veľmi zlatá 😊"