Adventure and everyday life may inspire us to change jobs at any time. You might not need English in
your current job, but in your future one English might be considered a "must". What you learn
today, you shall reap in the future.

This E-book, which we have prepared for you at The Bridge, will help you prepare for fundamental
situations that you may encounter during a job interview in English.
You will learn how to
Answer questions about your strengths
What the "Star" strategy is and how it can help you answer questions about your competences and skills
Write a good cover letter
Answer the most frequent phone interview questions
What else can be found in the e-book?
Tips – useful vocabulary and phrases – practical strategies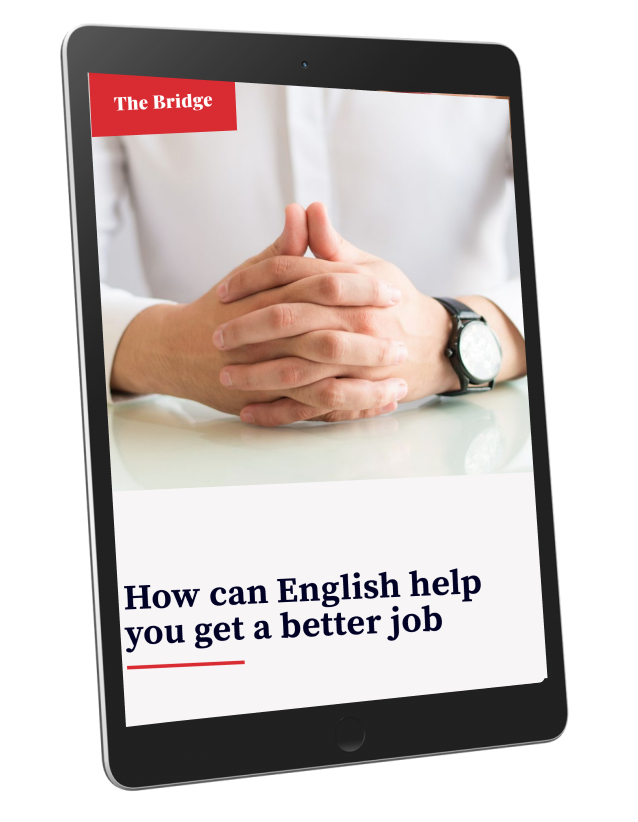 Download the E-book here