Who doesn't like dip?
Around mid-October I was shocked to find out that Slovakia doesn't celebrate Halloween. So, I downloaded Halloween crosswords and Tabboo cards and set to work teaching my students all about witches and monsters and guising. It was weird looking at Halloween from the other end of the telescope.
"What's a Cyclops?"
"A monster with one eye"
"One eye?"
"Yes"
"Then why does it end in 'S'?"
A very good question. Why does it? 'Cyclop' would definitely make more sense. English is a funny old language.
"Did you dress up for Halloween last year?"
"Yes, I went as a bunch of grapes. I got loads of green balloons and stuck them to my clothes. Cool, huh?"
"Eh… what have grapes got to do with Halloween Tradition?"
"Well, nothing. But it's funny."
"Right…"
I'm not sure if I done a fantastic job of explaining the concept.
Time for a 'Boo'-gie.
Anyway, I was overjoyed to find out that my school was going to organise an all-singing, all-dancing, orange and black, pumpkin decorated soiree with costumes and Halloween food and, most importantly, free wine!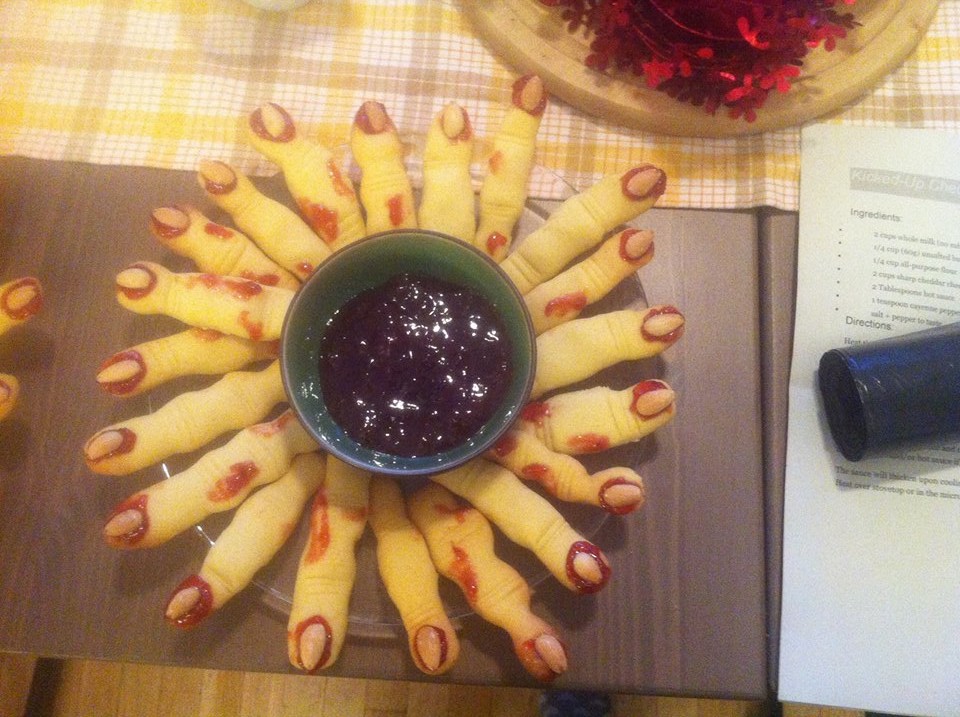 Me, my sister and our American friend decided to dress up as zombies. I put some flour in my hair and (unwisely) some red pen on my skin to look like blood. I bought an old white shirt from the 99 cents store and ripped it and gave it the red pen treatment and I was ready to get my Halloween groove on.
The decorations and spread where impressive, especially in a county where Halloween isn't celebrated. There was little shortbreads that looked like sawed off fingers, jelly spiders in 'dirt' (brownie mix) and at least 4,000 kinds of dip (not Halloween-y but, still, who doesn't like dip?)