Course overview
Course focus
Legal English
About course
Learn professional legal terminology in the context of Slovak legislation: this course of Legal English takes place in our language centre in Bratislava. For this course, we guarantee a group of 6 students maximum in order to ensure a quality educational process.
Our sessions will include working with Civil Code, Commercial Code, Code of Civil Procedure, Bankruptcy Act, Consumer Protection, and Labour Code.
Learn how to deal with legal texts in translation, and how to work with contracts and documents. The classes will focus on how to interpret legal texts and compare originals with translations. You will improve yours skills in writing legal texts and stylistics.
Winter semester: Civil Code, Commercial Code, Legal drafting and grammar I, Lease contracts, Purchase contracts, Commercial and other agreement forms within Civil Code and Commercial Code
Summer semester: Code of Civil Procedure (CCP), Bankruptcy Act, Labour Code, Consumer protection, Legal drafting and grammar II, Judicial decisions, Forms of filing an action or an appeal within Civil Code and Commercial Code, Trustee's report, Employment contract and termination of the contract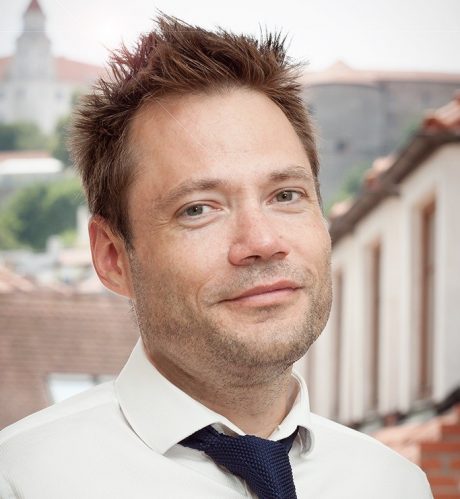 Andrej Dodok
Teacher
Is a certified court translator registered in the official list of experts, interpreters and translators of the Ministry of Justice of the Slovak Republic. He graduated from the Faculty of Philosophy at Comenius University in Bratislava and from the Institute of Management in London, and currently  works for the international law firm Squire Patton Boggs […]
Price
Basic
Complete study material
Tips on how to learn English effectively (workshop)
Admission and progress test
The Bridge club card
--
--
--
--
--
--
389 €
Select
Premium
Tips on how to learn English effectively (workshop)

Admission and progress test

Tips for home study (consultation)
466 €
Select
Executive
Tips on how to learn English effectively (workshop)

Admission and progress test

Tips for home study (consultation)

Individual language coaching

Nahradenie hodiny individuálnymi hodinami 3x60min
626 €
Select