Course overview
Level
A2 – Elementary,B1 – Pre-Intermediate,B2 – Intermediate
Multiple levels
Number of students
6-8 children
Group course
Schedule
Tuesday and Thursday 4:30-5:30pm (UTC + 5:30)
Afternoon course
Course focus
Conversation courses
General English
Place
online course
the Bridge
Semester 1
24.05.2021 - 13.08.2021
Semester 2
30.08.2021 - 26.11.2021
Semester 3
06.12.2021 - 11.03.2022
About course
In addition to class time with the teacher, the children will be provided with  course materials which include an "Exploration Scrapbook" in which to write different facts they learn during the programme.  At the end of each topic, we have dedicated one week for project work and a quiz day to review their learning. Our major focus is to develop the child and shape their future by giving them more exposure to and understanding of different cultures and by encouraging them to communicate spontaneously in English. Our unique learning approach includes, task-based learning, interactive learning with quizzes and games, self-learning/team work skills, an individual approach, and professionally qualified native English teachers.
COURSE OBJECTIVES:
Enhanced listening and speaking skills by being in direct contact with a native English speaker.
Two-way interaction between the student and the teacher (Interactive learning  approach).
Individual focus on each child in the class.
Exposure to a variety of cultures using a range of learning approaches.
Developing self-learning skills and motivating team work through a variety of techniques.
Interactive learning with quizzes and games.
Research work and study programmes.
Should you require any further information about this unique program, please do not hesitate to contact  Sam Patre, who is responsible for our children's courses:
Phone Number: +918087909962 & +421951257295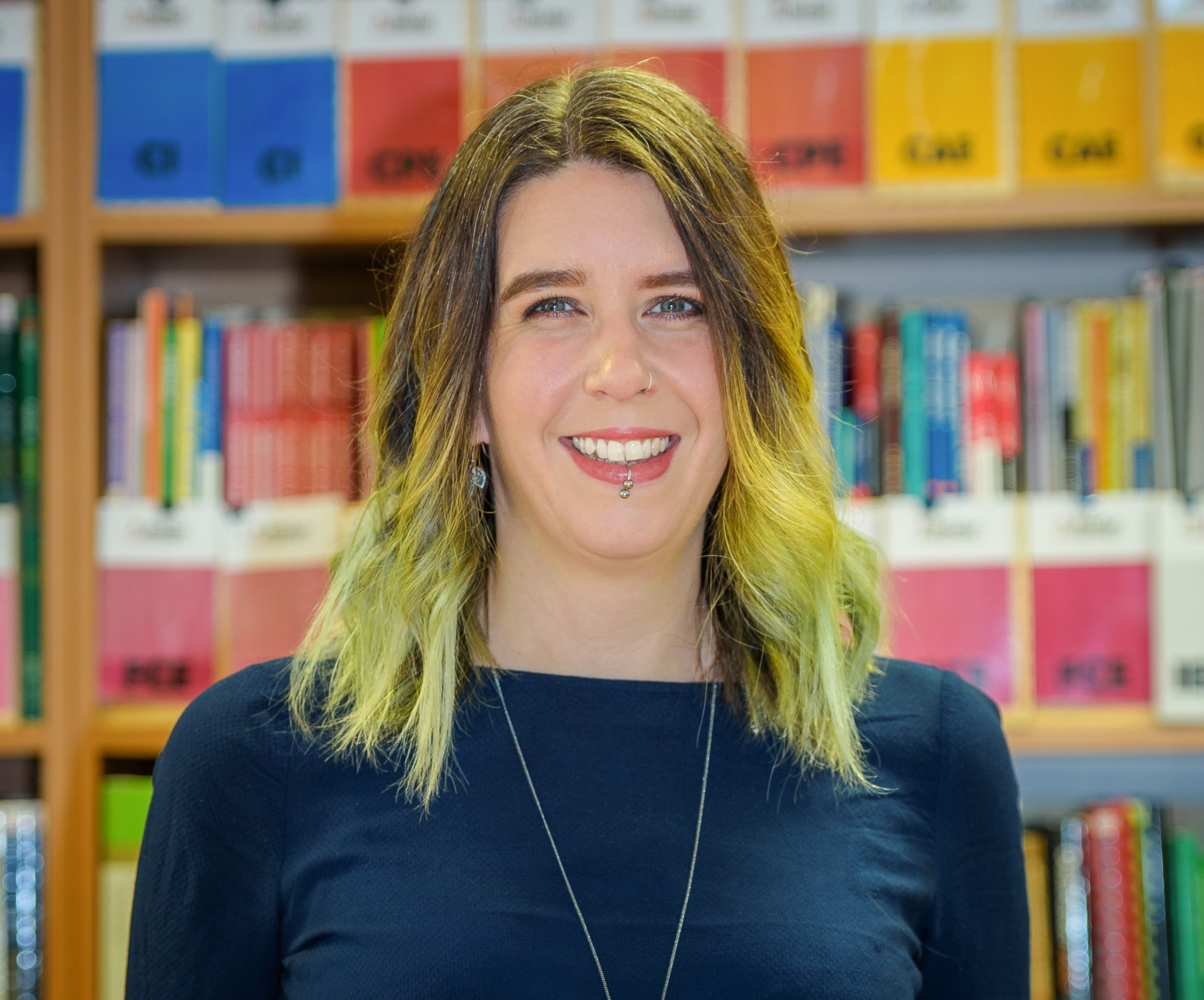 Emma Wyatt
Teacher
Emma is a friend we all wish we had. Chill, empathetic and deeply invested in others, with a brilliant sense of humour. She has a master's degree in literature from Queen Mary's College, University of London, and a CELTA diploma from the International House London. What he values the most…
More info
Price
Complete study material
Admission and progress test
Written evaluation
Certificate the Bridge
Basic
1 month
8x60min
Complete study material

Admission and progress test

---
---
90 €
Select
Premium
trimester
24x60min
Complete study material

Admission and progress test

Written evaluation

Certificate the Bridge
260 €
Select
Executive
whole school year 2021/2022
72x60min
Complete study material

Admission and progress test

Written evaluation

Certificate the Bridge
730 €
Select
Testimonials
We have been cooperating with the Bridge for several years. I appreciate their attitude towards us as clients and their innovative approach to our employees as students. The progress in their English is significant. They invest into their teachers, which reflects in our language improvement. I have a great personal experience with individual classes, which help me not just to improve my English skills, but also to empower me for important presentations and meetings held in English.

As far as I´m concerned, the Bridge – English Language Centre, is the best option for learning the language. I have been in many courses, but if you want to learn more just theoretical grammar, if you want to really understand, read, write and speak fluently, then the Bridge is the best option. From my perspective it has been a great investment, worth my time and money.

Profesia has been cooperating with the Bridge since 2009. For us, language learning at the Bridge is an excellent investment. Since our owner is an English- speaking company, our emplyees often must present their work, results and achievments in English. I should say that thanks to the professional approach of the Bridge, our employees have moved to levels where they have no problems delivering presentations, taking part in meetings etc..