Course overview
Level
B1 – Pre-Intermediate,B2 – Intermediate,C1 – Advanced
Multiple levels
Number of students
max. 10 students
Group course
Schedule
Thursday 18:00 - 19:30
Afternoon course
Course focus
Conversation courses
one-time course
13.01.2022 - 13.01.2022
About course
"Movie club" with our teacher Emma is intended for all enthusiasts of movies and TV shows. The course is suitable for everyone who has an English level of B1 + and higher and enjoys discussing these topics.
Thanks to the conversation evenings with Emma, you can keep in touch with English and combine pleasant with useful English practice. Movies, TV shows and English. 🙂 We have prepared one-time conversational classes for you, which will take place every first Thursday of the month. You can sign up for any number of hours according to your movie genre preference.
Emma always determines in advance the film or series title will be discussed, which then needs to be watched in advance. A lovely conversation evening full of great creative activities and cheerful discussion awaits you with Emma.
On December 2, we will talk about The Handmaid's Tale. Watch the first 2 episodes of the TV series.
You can sign up in advance directly through our online order. If you have any questions, please do not hesitate to contact us.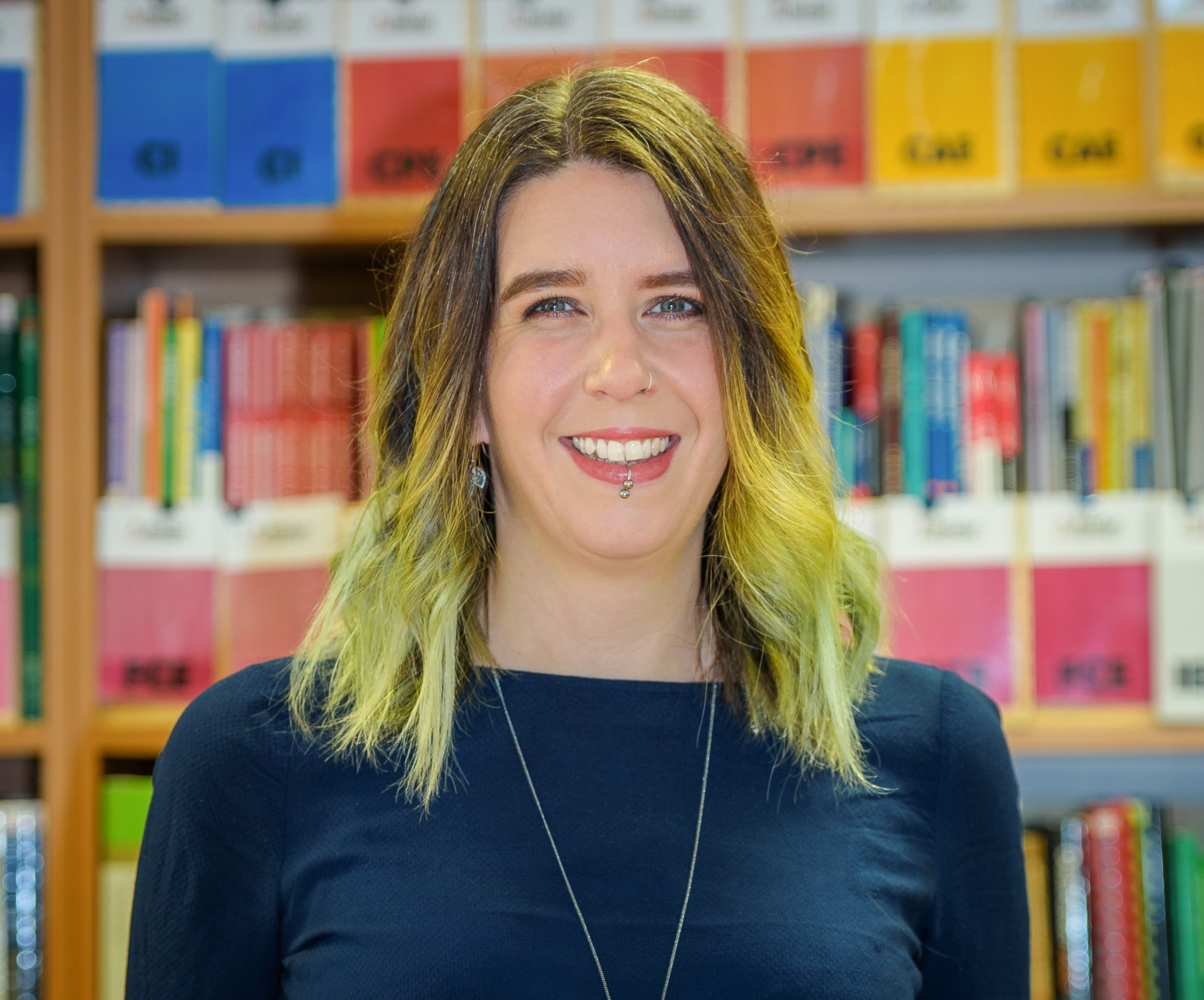 Emma Wyatt
Teacher
Emma is a friend we all wish we had. Chill, empathetic and deeply invested in others, with a brilliant sense of humour. She has a master's degree in literature from Queen Mary's College, University of London, and a CELTA diploma from the International House London. What he values the most…
More info
Price
Number of 90 minute lessons
Tips on how to learn English effectively (workshop)
Entrance and leaving exam
Testimonials
We have been cooperating with the Bridge for several years. I appreciate their attitude towards us