Course overview
Level
A1 – Beginner,A2 – Elementary,B1 – Pre-Intermediate,B2 – Intermediate
Multiple levels
Number of students
6-8 children
Group course
Schedule
Monday and Wednesday 15:00-16:30 or 17:00-18:30
Afternoon course
Course focus
Conversational courses
Place
Online course
the Bridge
Term 1
21.09.2020 - 10.12.2020
Term 2
14.12.2020 - 31.03.2021
Term 3
07.04.2021 - 14.07.2021
About course
The "English Immersion Club"- LEARN through CONVERSATION in English immersion way (in cooperation with www.safaricamp.sk).
. It will give your child the opportunity to operate in an English-speaking environment REGULAR, INTENSIVE, and NATURALLY and encourage them to communicate spontaneously in English.
In this program, children immerse themselves in English through the fun and playful learning of Literacy-Math-Science subjects. Through the teaching of these key subjects in English, children will gain new vocabulary and active communication needed for their further education in the future.
The educational benefit for the child is thus DOUBLE, in the form of new knowledge from subjects and language learning at the same time. Language progress is more intense and acquiring new knowledge is very inspiring for children.
We use online platform ZOOM for online classes.
If you need more information about the course, please do not hesitate to contact us. Our colleague Sam Patre deals with the kids courses: patre@teacher.thebridge.sk or +421 951 257 295 (via Whatsapp)
In our English Immersion Online course, kids immerse three hours a week into learning English. The Online course is twice a week i.e., Mondays' and Wednesdays at 15:00-16:30hrs or 17:00-18:30hrs.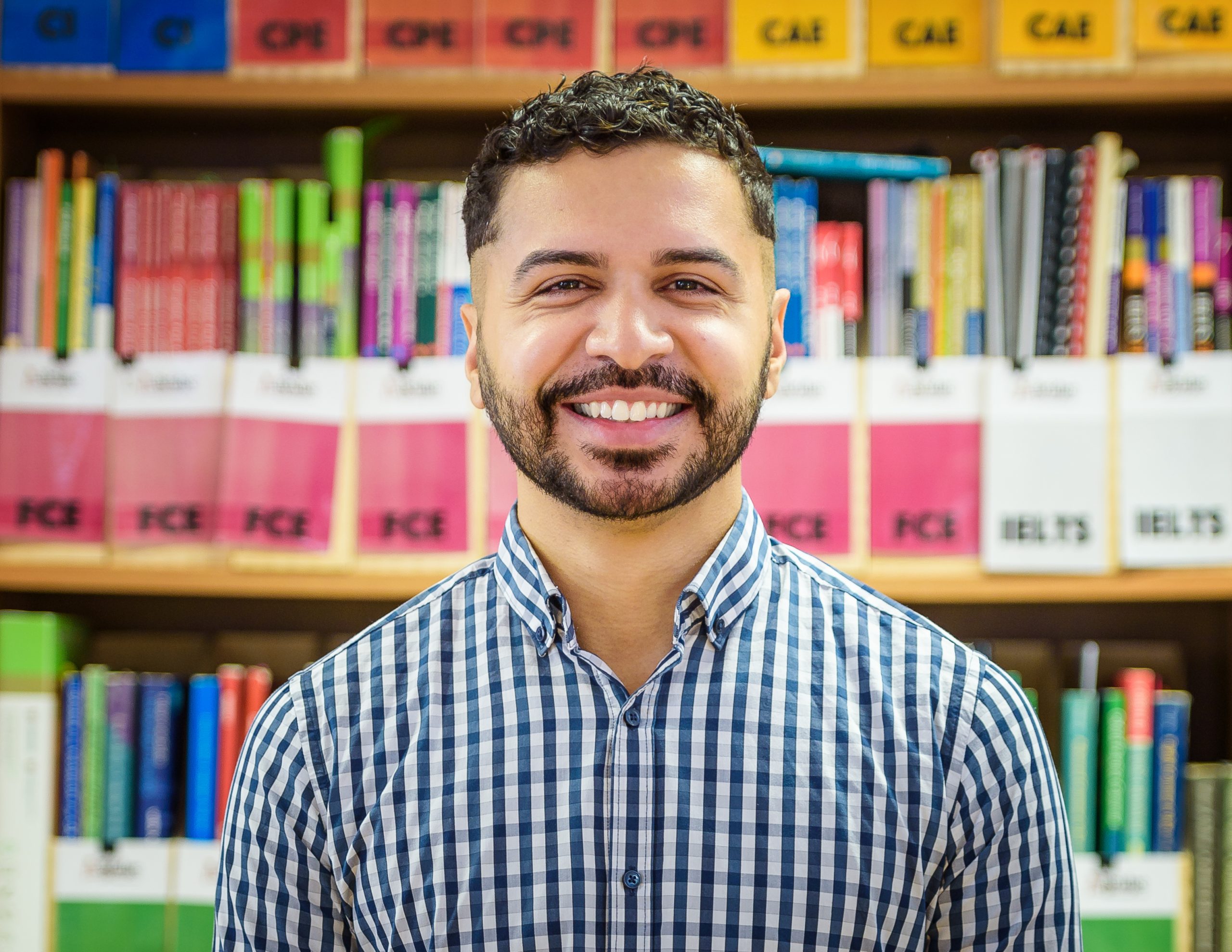 Luis Patrocinio
Teacher
A passionate teacher with all his heart and soul able to tune his students to a positive vibe even after a tough day. He has a degree in theatre studies and art. He has worked as a Cambridge-certified English teacher in Brazil and Slovakia, teaching adults, teenagers and children. Luis…
More info
Testimonials
As far as I´m concerned, the Bridge – English Language Centre, is the best option for learning the language. I have been in many courses, but if you want to learn more just theoretical grammar, if you want to really understand, read, write and speak fluently, then the Bridge is the best option. From my perspective it has been a great investment, worth my time and money.

We have been cooperating with the Bridge for several years. I appreciate their attitude towards us as clients and their innovative approach to our employees as students. The progress in their English is significant. They invest into their teachers, which reflects in our language improvement. I have a great personal experience with individual classes, which help me not just to improve my English skills, but also to empower me for important presentations and meetings held in English.

Profesia has been cooperating with the Bridge since 2009. For us, language learning at the Bridge is an excellent investment. Since our owner is an English- speaking company, our emplyees often must present their work, results and achievments in English. I should say that thanks to the professional approach of the Bridge, our employees have moved to levels where they have no problems delivering presentations, taking part in meetings etc..