We've got them all together, the top ways to learn English at home from your couch! At The Bridge, we did a search for world-class mobile apps for foreign language learning, and now we're bringing you the ones we consider the best! They're playful, fun, and also will refine your language skills.
Can you handle yet another tip for useful activities to do from your couch? If so, you are in for a treat! We've prepared a short e-book, full of useful mobile applications to learn a foreign language from the comfort of your couch. Even when the current emergency state is over, you can always keep them with you on your mobiles.
For example, did you know that Spotify also offers a super app for learning English? It's called Espresso English, and it's a perfect podcast for anyone who wants to improve their grammar or pronunciation, learn new words or conversational phrases on a topic, or even get tips on overcoming the fear of speaking. You will find 250 short podcasts that last about 4 – 7 minutes.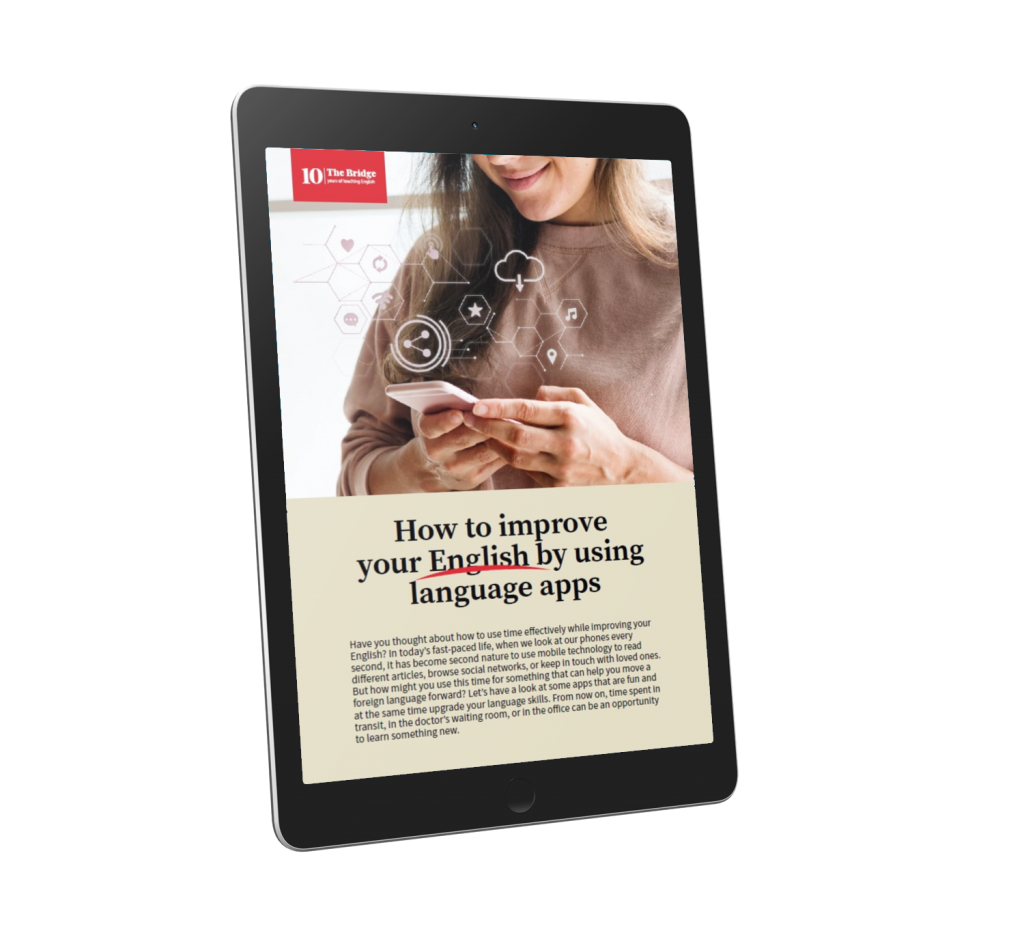 We are also excited about Drops, where you learn new vocabulary with a 5-minute lesson each day. Sounds good, doesn't it? You can choose from topics, such as Food and Drinks, People and Health, Nature and Animals, Travel as well as Politics, Science and Technology.
Download an overview of English learning apps here